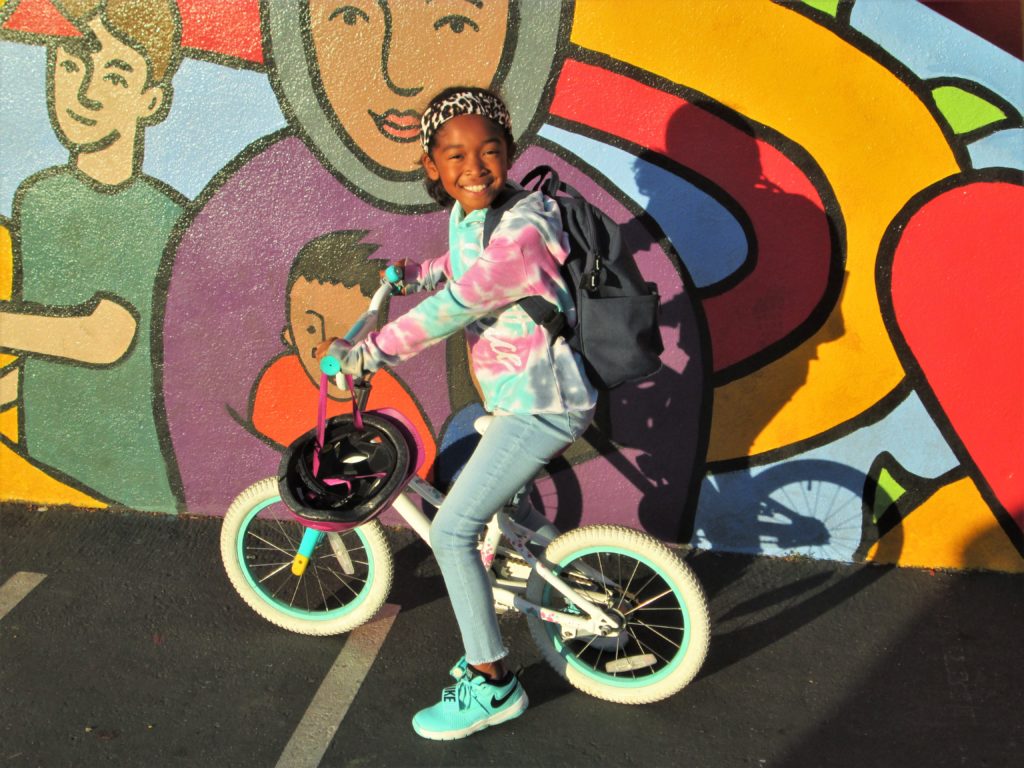 Safe Routes to Schools: The Six E's
Education programs improve traffic safety and awareness. Classroom activities in the K-5 Walk and Roll Educator Guide teach students how to navigate busy streets and make the connection between active transportation, health, and the environment.
Encouragement programs provide incentives and support to help students and families try walking or bicycling instead of driving. Walk and Roll to School Days and other events show that walking and bicycling can be fun.
Engineering, in the form of walk audits, bring engineering experts to assist the community in evaluating streets and identifying improvements for walking and biking to school.
Evaluation programs help schools measure walking and bicycling. Regular parent surveys and student hand-raising tallies indicate how students get to school and what barriers parents feel should be addressed.
Enforcement programs reinforce legal and respectful walking, bicycling, and driving behaviors. Partnerships with law enforcement officials improve traffic safety around schools.
Equity ensures support for safe, active and healthy opportunities for ALL students in Alameda County.