Rail Safety Virtual Presentations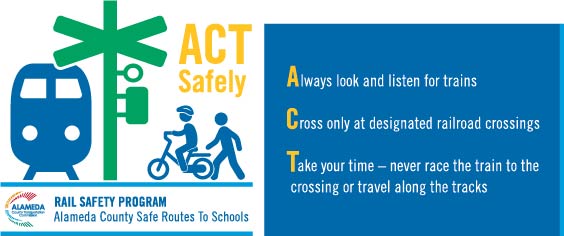 Learning how to ACT Safely when traveling near railroad tracks is a skill for life at any age.
Often, young people and adults are not aware of behaviors and laws that keep them safe around railroad tracks. Things like knowing the safe distance from trains, having an awareness of trespassing laws, and even simply understanding railroad crossing signs can help keep people of all ages out of harm's way.
In-class student training ranges from 15 to 40 minute sessions and offers highly useful information on actions that emphasize safe behaviors around railroad tracks. We also offer downloadable resources for adults that include fact sheets, posters, and flyers. We can also provide safety information at community events. Request a presentation.
Why Is Rail Safety Important in Alameda County?
Railroad tracks and crossings create safety concerns for everyone, especially students who may be tempted to walk along railroad tracks or cross unsafely. The extensive railroad network in Alameda County — which goes through the core of many of our communities, including near many schools — is a critical transportation link serving a unique role for both people and our local economy. The numerous places where rail infrastructure and operations are located within communities near critical public facilities such as schools and parks create safety concerns. The number or injuries and deaths related to railroad tracks and crossings is lower when rail safety education is a priority in our community.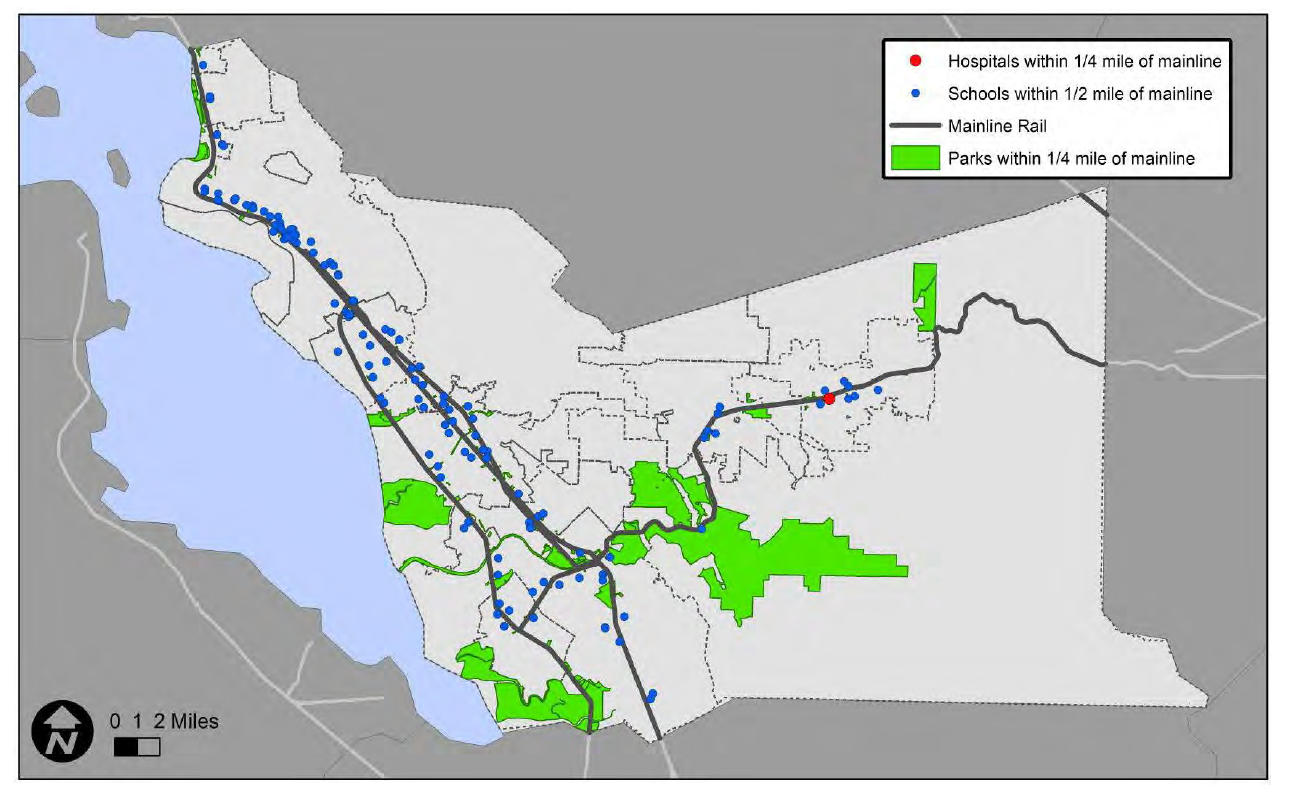 The Need to Address Trespassing
There is a pressing need to address trespassing along railroad right-of-way. In Alameda County, trespass collisions occur more frequently than collisions at railroad crossings and have a high fatality rate. Since 2011, there have been over 30 fatalities due to trespass collisions. The temptation of walking along the many miles of active railroad tracks in the county creates opportunities for unfortunate outcomes. ACT Safely aims to address pedestrian and bicyclist rail safety issues through education and awareness to prepare for future growth in rail activity.

A Quick Look at the Numbers …
     
Click here  for additional information about rail services in Alameda County.