Thank you to our Safe Routes to Schools Champions!
The school year is nearly over for schools across Alameda County, and with that, we want to thank you for everything you do to make the Safe Routes program happen. There's so much to juggle, and you do it so gracefully. Thank you!
Healthy Kids, Safer Streets, Strong Communities!
The Alameda County Safe Routes to Schools (SR2S) Program organizes and supports fun, educational activities that encourage families to walk, bike, carpool, and take transit to school.To get started, check out the simple step-by-step guide below!

Step One
First time to the Resource Center? Learn about the program offerings and how to register.

Step Two
Already registered and looking to organize an event or activity? Learn about the services we provide and how to bring them to your school.

Step Three
Each local community has a Task Force where all participating schools are invited to share, get staff assistance and collaborate on activities. Learn about your next local Task Force meeting.
Upcoming Events
Enjoy the summer, and we'll see you in August!
Subscribe to the newsletter
SR2S Turns 15!
The 2021-2022 school year is the Alameda County Safe Routes to Schools Program's 15th Anniversary! We're honored to have served students, teachers, and families for so long, and we look forward to the next 15!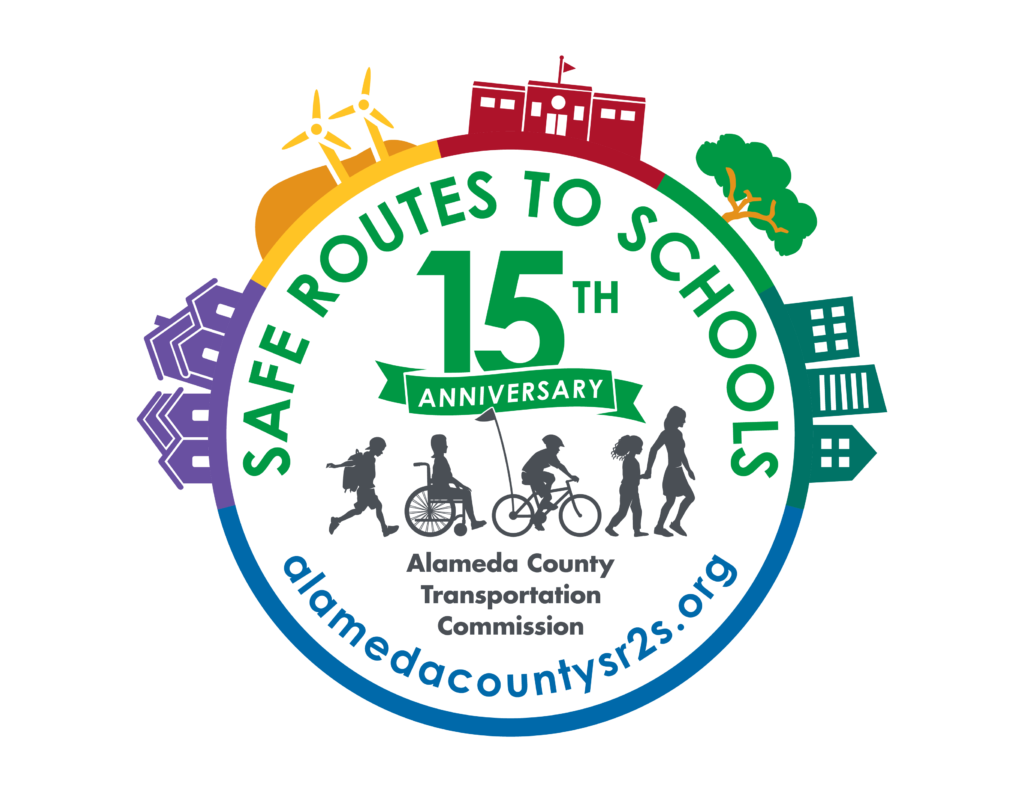 Contact Us
If you need information beyond what's here on our website, or to request that your
school be assigned a SR2S Site Coordinator to help with your efforts, please email us at info@alamedacountysr2s.org or
use the form below: