Alameda County Safe Routes to Schools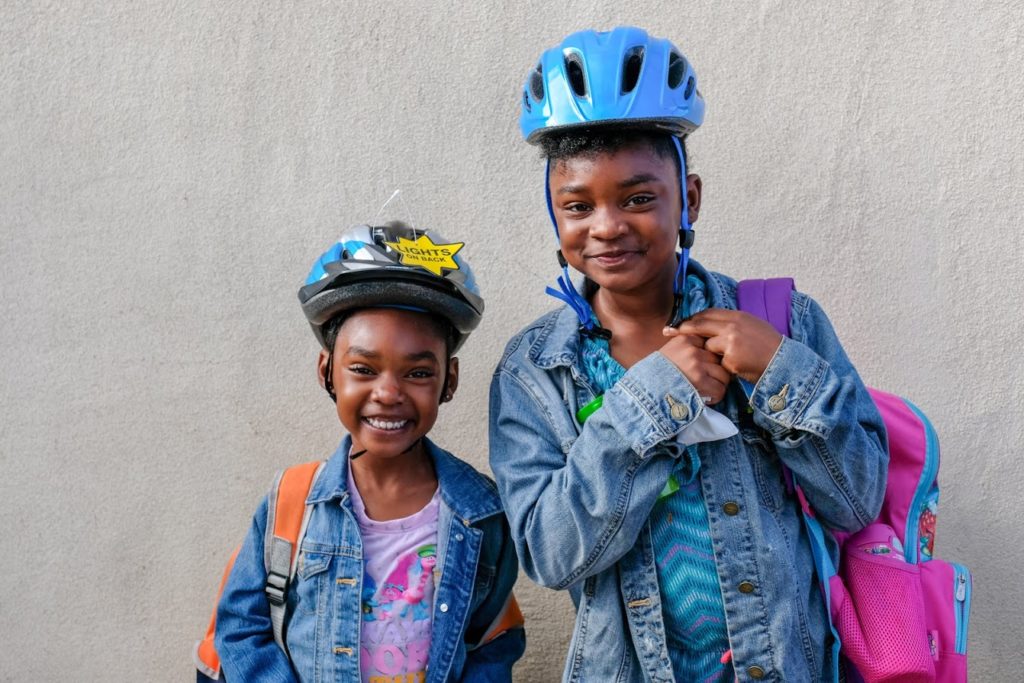 Thank You to All Who Participated in International Walk and Roll to School Day!
On Wednesday, October 4th, students all across the globe and here in Alameda County walked and rolled to school! Way to go everybody!
Remember to submit your photos and mode chart data online as soon as possible! You can submit your data here.
With almost 100 schools reporting in, over 11,000 students walked, more than 4,700 rolled (biked and scootered), over 3,000 carpooled, and more than 900 students took buses or transit! You can check out the breakdown for the county in the chart below: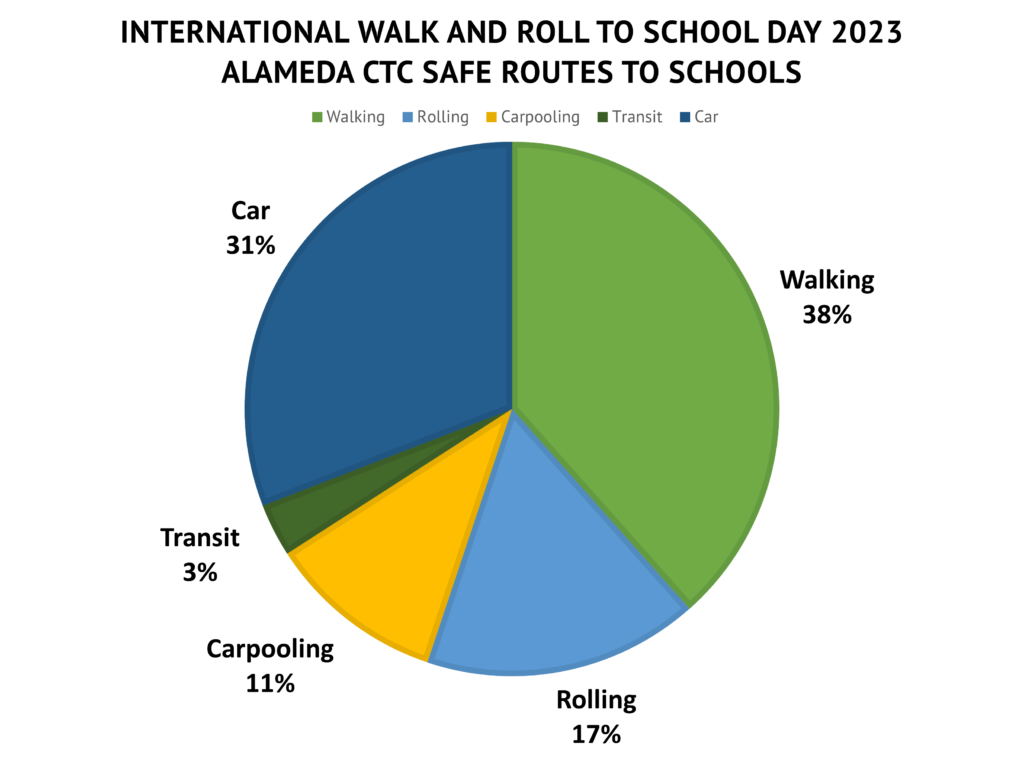 Evergreen Resources
Healthy Kids, Safer Streets, Strong Communities
The Alameda County Safe Routes to Schools (SR2S) Program organizes and supports fun, educational activities that encourage families to walk, bike, carpool, and take transit to school. To get started, check out the simple step-by-step guide below!

Step One
First time to the Resource Center? Learn about the program offerings and how to register.

Step Two
Already registered and looking to organize an event or activity? Learn about the services we provide and how to bring them to your school.

Step Three
Each local community has a Task Force where all participating schools are invited to share, get staff assistance and collaborate on activities. Learn about your next local Task Force meeting.
Contact Us
If you need information beyond what's here on our website, or to request that your school be assigned a SR2S Site Coordinator to help with your efforts, please email us at info@alamedacountysr2s.org or use the form below: