Our Team
The Alameda County Transportation Commission's Safe Routes to Schools program partners with many organizations to deliver programs, education and events that encourage students, parents and school administrators to choose active (walking and rolling) or shared (carpooling and the use of transit) transportation options to school in order to increase our students' health and well-being. The team works everyday to fulfill our mission of ensuring healthy kids, safer streets and strong communities in Alameda County. Meet the folks who make the Alameda County SR2S program a great success and email us at staff@alamedacountysr2s.org.
Program Lead
Denise Turner, Safe Routes to School Lead Program Manager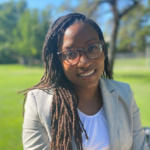 Denise Turner oversees all aspects of the Alameda County Safe Routes to Schools (SR2S) Program. She brings over 20 years of experience to her role, having served as a program specialist for Alameda County, at City of Oakland's Human Services Department, and in the non-profit sector.
---
Project Managers
Courtney Wood, School Safety Assessments Lead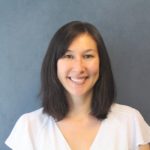 Courtney Wood of Alta Planning + Design, a SR2S Program partner, leads our school safety assessment and evaluation efforts. Contact Courtney at courtneywood@alamedacountysr2s.org for more information or request a safety assessment for your school.
---
Mia Candy, Education and Outreach Lead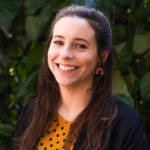 Mia Candy of Toole Design Group, a SR2S Program partner, leads all education and outreach efforts for the SR2S Program.
---
Site Coordinators
SR2S partners with TransForm to deliver school site coordinator services to schools. Each participating school works with a site coordinator who provides a wealth of information about the program, activity ideas and resources.
Carrie Harvilla, Site Coordinator Lead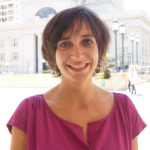 Carrie leads our team of school site coordinators and also is a site coordinator herself. She works to ensure families throughout Alameda County have access to all they need to walk, bike, carpool and take transit to schools. She is particularly interested in creative arts projects that build relationships as a means to use culture to influence behavior change. Carrie coordinates all K-8 schools in the New Haven Unified School District. Contact Carrie at charvilla@alamedacountysr2s.org.
---
Jennifer Holmes-Ledet, Site Coordinator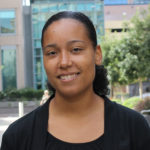 With a background in education and health promotion, Jennifer loves to see the many benefits of using active and shared transportation to get to school. She is our site coordinator for all K-8 schools in the Dublin Unified School District, Livermore Valley Joint Unified School District, Piedmont Unified School District and Pleasanton Unified School District. Contact Jennifer at jledet@alamedacountysr2s.org.
---
Stephanie Jim, Site Coordinator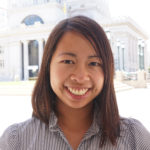 Stephanie hopes to not only encourage healthy and safe travel behaviors, but she also works to foster a sense of community engagement through her work. She is always excited to bring her passion to the communities she works in. Stephanie supports all K-8 schools in the Castro Valley Unified School District, Emery Unified School District, Fremont Unified School District, and parts of the San Lorenzo Unified School District. Contact Stephanie at sjim@alamedacountysr2s.org.
---
Sheila Islam, Site Coordinator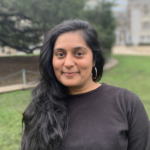 Sheila supports Alameda County SR2S schools in K-8 schools in Berkeley, parts of Oakland and San Leandro. She comes to SR2S from Clean Water Action California as their first Environmental Justice Organizer. While at CWA, they supported a creek greenway project that would provide alternative access to schools and communities in Deep East Oakland and San Leandro. Contact Sheila at sislam@alamedacountysr2s.org.
---
Mario Valadez, Site Coordinator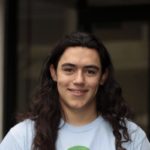 Mario is the SR2S Site Coordinator serving elementary schools in Oakland Unified School District (OUSD). As a former OUSD student, Mario understands the struggles families face traveling to and from school. He is excited to be working with students, families, and schools to support their vision for pedestrian-friendly campuses. He previously supported OUSD schools throughout the Kindergarten to College Program, helping schools and families build a college-going culture. He holds a degree in Political Science from UC Berkeley. Contact Mario at mvaladez@alamedacountysr2s.org.
---
Michele Walker, Site Coordinator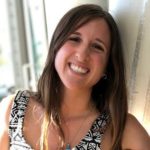 Michele supports the SR2S program at high schools and middle schools throughout Alameda County. She is passionate about spending time outdoors and getting places on her own two feet. She is excited about encouraging youth to make healthy choices around active and shared transportation that will lead to stronger communities. Contact Michele at mwalker@alamedacountysr2s.org
---
Cairo Armani Moore, Site Coordinator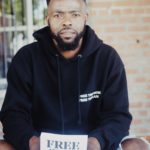 Cairo Armani Moore brings his group engagement, outreach, and data analytics talents to the Alameda County Safe Routes to Schools team. A former high school girls basketball coach, he has an extensive amount of youth engagement knowledge, critical to the High School Site Coordinator position. Cairo has a strong passion for fashion, family, urban planning, and empowering underserved communities with political equity- through strategic and empathetic efforts. He embraces the following personal construct theory: recycle, reuse & repurpose. Cairo aims to minimize waste with intentional, strongly supported waste reduction programs and believes change begins with you!
Cairo holds a Bachelor of Arts in Sociology from the University of California, Merced. He loves sports and truly believes professional baseball is having a resurgence in popularity.  He also enjoys tunes from, PARTYNEXTDOOR and Mary J. Blige. Contact Cairo at cmoore@alamedacountysr2s.org.
---
Jasmine Law, Site Coordinator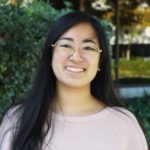 ---
Educators
Our team of educators work arduously to empower students to travel to school safely. Through a range of classes, activities, shows and hands-on training students learn behaviors for safe walking, biking, carpooling or taking transit to school.
Pat Hines, Pedestrian Safety Education Lead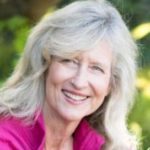 Pat leads a team of pedestrian safety educators who travel the county teaching all grade level students safe pedestrian behaviors via pedestrian rodeos — a simulated street setting called Safe Moves City. SR2S partners with Safe Moves to deliver pedestrian safety education to Alameda County schools. Contact Pat at ped.ed@alamedacountysr2s.org or schedule your school's pedestrian rodeo today.
---
Kashika Kollaikal, Bicycle Safety Education Lead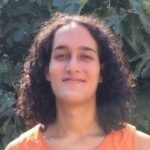 SR2S partners with Cycles of Change to deliver bicycle safety education to schools in Alameda County. For more information, contact Kashika at bike.ed@alamedacountysr2s.org.
---
Tommy Bensko, Alameda County BikeMobile Lead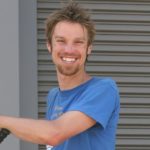 Tommy and his team of bike mechanics and educators travel in the Alameda County BikeMobile — a mobile bike repair shop — to repair bicycles and teach children basic bike mechanics free of charge. The BikeMobile visits schools and community events throughout the county. SR2S partners with Local Motion to deliver free bike repair services. Contact Tommy at tbensko@alamedacountysr2s.org or request a visit from the BikeMobile today.
---
Jimmy Pascascio, Music Assembly Lead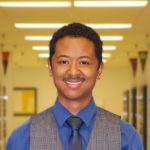 Jimmy is a co-founder of Music Notes, which leads a  custom  walking – and  biking-themed  music-filled assembly for the Alameda County SR2S Program. Jimmy and his talented team teach walking  and  biking  safety through song. Contact Jimmy at concerts@alamedacountysr2s.org.
---