Reboot Your Commute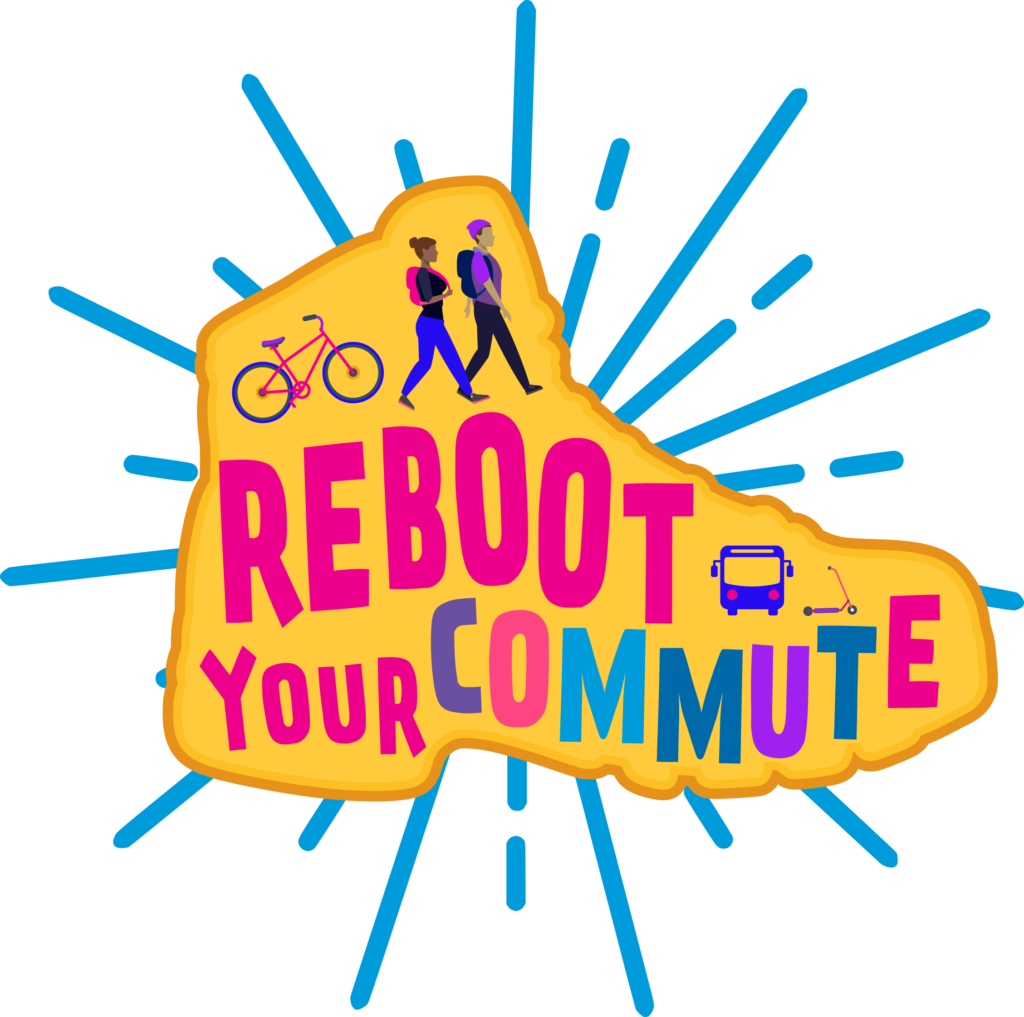 Reboot Your Commute is a countywide event that aims to encourage high school students across Alameda County to walk, bicycle, carpool, or take transit to school. Events will be happening across the county from January 18, 2023 until March 17, 2023.
During the events, students will write or draw on chalk or white boards to publicly share their reasons for and experience with walking, rolling, bicycling, taking transit, or carpooling to school. There will be free giveaways for all participating students, and one student from each school will win a $50 Clipper Card!!
Interested in hosting an event? Register here
Want to learn more? Send an email to info@alamedacountysr2s.org.
Upcoming Events
Reboot Your Commute events are currently scheduled at the following schools:
Irvington High School (1/27), Fremont, Fremont Unified School District
Alameda Community Learning Center (2/8), Alameda, Alameda City Unified
Nea Community Learning Center (2/9), Alameda, Alameda City Unified
Foothill High School (2/9), Pleasanton, Pleasanton Unified School District
Encinal Jr Sr High School (2/10), Alameda, Alameda City Unified
Amador Valley (2/15), Pleasanton, Pleasanton Unified School District
Life Academy (2/16), Oakland, Oakland Unified School District
American High School (2/17), Fremont, Fremont Unified School District
Livermore High School (2/21), Livermore, Livermore Valley Joint Unified School District
Vineyard Alternative (2/21), Livermore, Livermore Valley Joint Unified School District
Tennyson High School (3/3), Hayward, Hayward Unified School District
Fremont High School (3/6), Fremont, Fremont Unified School District
Street Academy Alternative School (3/7), Oakland, Oakland Unified School District
Castro Valley High School (3/8), Castro Valley, Castro Valley Unified School District
Oakland Tech (3/8), Oakland, Oakland Unified School District
James Logan High School (3/10), Union City, New Haven Unified School District
Albany High School (3/16), Albany, Albany Unified School District