Bike Rodeo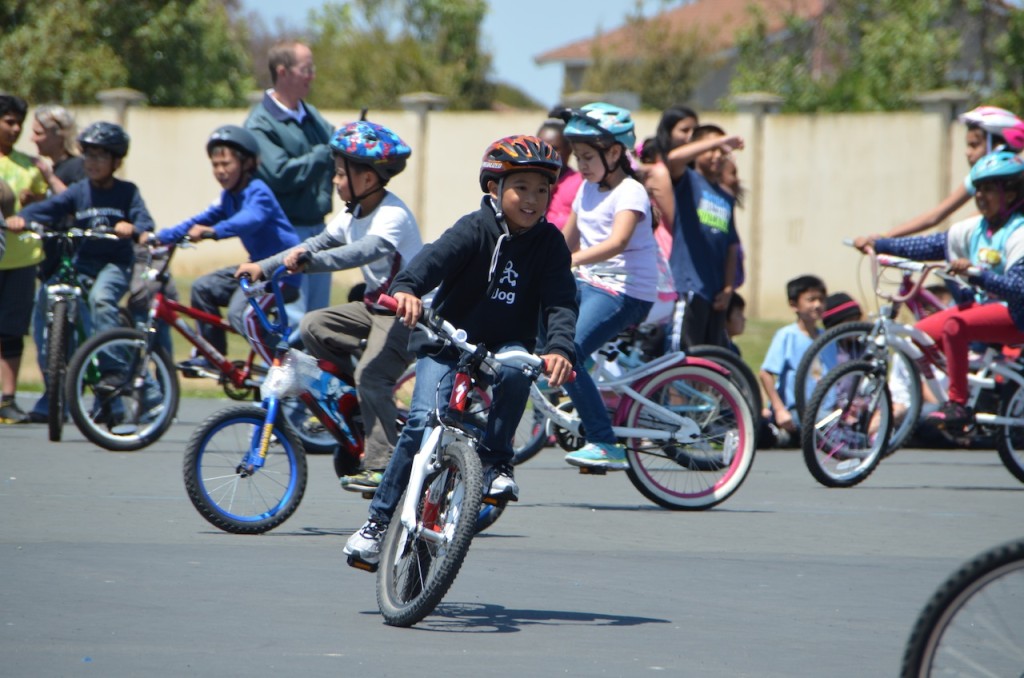 What's a Bike Rodeo?
Rodeos are fun-filled, hands-on training events that focus on introducing elementary and middle school students* to safe bicycle handling skills and safe riding techniques for on-the-road riding.
The training incorporates bicycle handling drills and a simulated city streets course where students learn proper starting and stopping technique, hand signaling, how to fit a helmet, how to perform bicycle safety checks, how to ride in a straight line and how to ride safely and predictably. The course is taught by a team of experienced bike safety educators.
The program is delivered in-class for 4th, 5th and 6th graders. After-school and weekend rodeos that are open to students in grades K-8 are also available. Bike Rodeos can be scheduled Monday-Saturday from September 2018 through June 2019.
Please fill out the Bike Rodeo Request Form to request your school's bicycle rodeo.
Eligibility Requirements
The eligibility requirements for schools are:
Student groups of no more than 25 students per rodeo
Availability of school staff supervision during the rodeo
Available parking lot or playground area at least the size of two basketball courts (but bigger is better!)
For questions, please contact Justin Aguinaldo at bike.ed@alamedacountysr2s.org.
*Excludes 7th and 8th grades. For programming for 7th and 8th grade students, please check out our Drive Your Bike program.