Drive Your Bike 101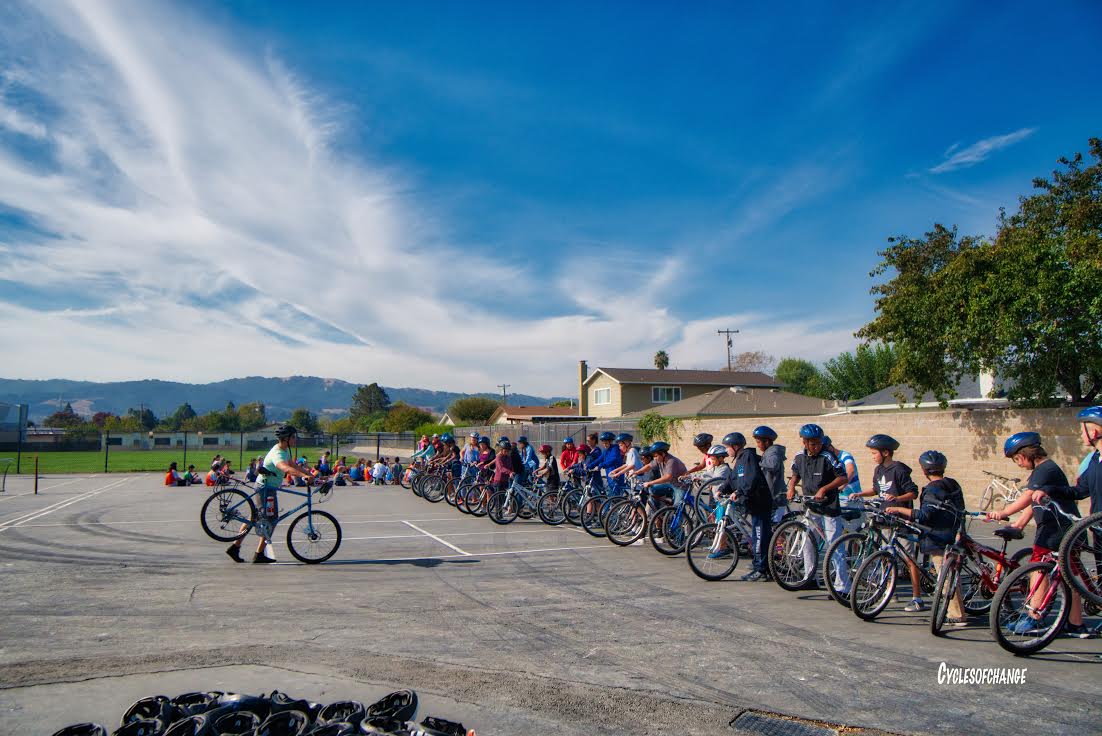 Drive Your Bike 101 Online Classroom Presentation Series – Bicycle Safety Education
Like our engaging in-person class, the Drive Your Bike virtual series prepares students to bicycle safely – whether to school or around their neighborhood – and encourages them to start riding more often. The online classroom presentation series will cover aspects of bike safety (helmet and bike fit), getting on the road (includes pre-ride safety check & bike handling skills), and navigating streets safely (rules of road).
Presentation details:
Number of students/classes that can be accommodated at once:

Up to 40 students, either by classroom or by opt-in. Teacher, school representative or parent must be present.
Number of classes that can be booked at one school per day:

Four classes per school per day; maximum of six classes per school in a one-week period.
Active movement component?:

Yes
Technology requirements:

Zoom or school's preferred platform
This activity is best suited for middle and high school students, but all ages are welcome.
To book, fill out the Virtual Drive Your Bike Request Form or email Justin Aguinaldo at bike.ed@alamedacountysr2s.org.
In-Person Drive Your Bike 101
While in-person Drive Your Bike 101 isn't an option during Shelter-in-Place, we hope it will return soon. Here's how it works:
The Drive Your Bike program prepares students to bicycle safely to school and around their neighborhoods, and encourages them to start riding more often. The unit starts in the classroom, moves to the blacktop, then culminates with an off campus neighborhood bike ride. Bicycles and helmets are provided, and there are opportunities for students to learn to ride if they don't yet know how.
During the Drive Your Bike program, students learn:
Traffic Law, Rules of the Road, and Right of Way
How to Communicate with Traffic
How to Perform a Pre-ride Bike Safety Check
Proper Helmet Fit and Bike Fit
Braking and Shifting
Obstacle Avoidance
How to be Visible, Predictable, and Aware in Traffic
Where to Ride in the Road and How to Make Left Turns
How to Choose Safe Routes
Drive Your Bike programs are typically held during PE classes. The middle school curriculum is 5 hours long, and the high school curriculum is 4 hours long.
To schedule a Drive Your Bike program at your middle or high school, please use the request form available to the right. If you have questions, please email Justin Aguinaldo at bike.ed@alamedacountysr2s.org.