Creation for Transportation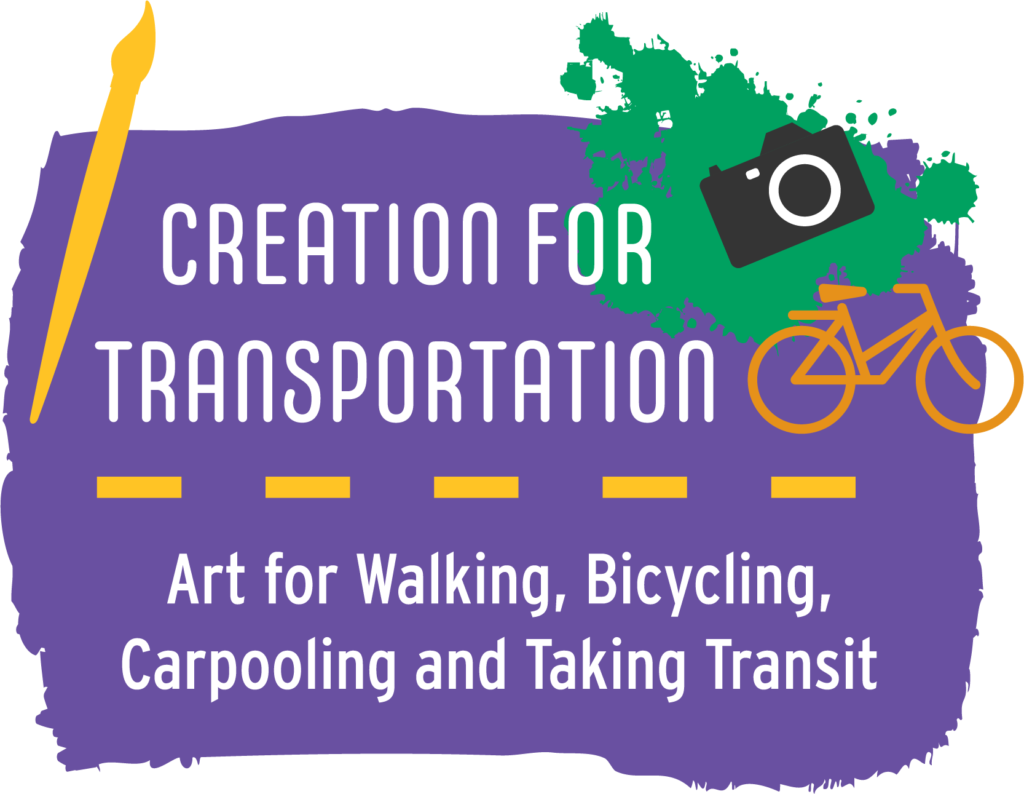 The information below pertains to Creation for Transportation 2021, which happened in the winter. Stay tuned for an update for 2022!
Creation for Transportation is an art contest event that encourages high school students to explore the impacts of different transportation choices. During this event, students create and submit artistic pieces that address the impacts of transportation choices and that inspire action around carpooling, walking, bicycling, skateboarding, and taking transit. Students' art can focus on how transportation choices impact safety, air quality, and climate change and the choices' impacts to community, society, health, and well-being.
Winners were selected based on their creativity and how their piece reflected their knowledge of and call to action to consider transportation choices as a way to improve their community through improved health, environmental justice, or community building. The Alameda County SR2S Program is thrilled to announce that the winners of the Creation for Transportation contest are:
Thanks again to all the students that participated, and the teachers and community members that helped promote the contest!