Bike Month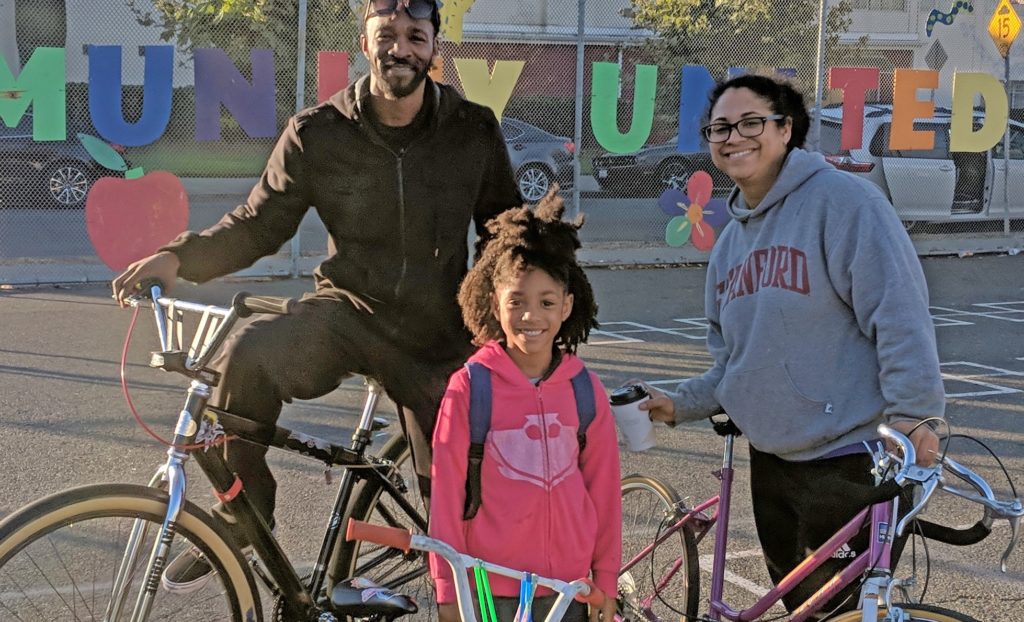 Even though Bike to School Day has been cancelled, May is still Bike Month, which means you can get out and #ridethedistance. As long as we keep safe social distancing guidelines in mind (please make sure to check the Alameda County Public Health webpage for reliable updates), this is a great time to ride a bike.
Activities you might consider include biking to a nearby park, taking a practice ride to your school, or tuning into one of our webinars to learn about bike safety and maintenance at home.
Tell us how you're celebrating Bike Month!
Whatever you do for Bike Month, we hope you'll share with the community by taking a picture and posting with the hashtag #ridethedistance.
Here are a few details:
Print the Bike Month sign (see "Resources" on the right of this page) and snap a photo with it when you're out on a ride (or when you get home).
Upload the photo to Twitter and tag @AlamedaCoSR2S or post it on the Safe Routes to Schools Facebook page.
You can use the Bike Month promotional poster (see "Resources" on the right of this page) to help promote the event at your school through digital distribution services, your PTA, the school website, or social media.
We can't wait to see how you #ridethedistance!