The Alameda County Transportation Commission's Safe Routes to Schools program partners with many organizations to deliver programs, education and events that encourage students, parents and school administrators to choose active (walking and rolling) or shared (carpooling and the use of transit) transportation options to school in order to increase our students' health and well-being. The team works everyday to fulfill our mission of ensuring healthy kids, safer streets and strong communities in Alameda County. Meet the folks who make the Alameda County SR2S program a great success.
Leslie Lara-Enriquez, Program Manager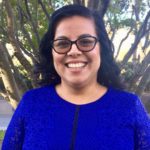 Leslie oversees all aspects of the program and coordinates the team to deliver a seamless experience for schools. She leads our team of site coordinators, educators and professionals to make sure everything from Walk & Roll events to school safety assessments run smoothly and effectively at all participating schools in Alameda County. Contact Leslie at llenriquez@alamedacountysr2s.org.
Site Coordinators
SR2S partners with TransForm to deliver school site coordinator services to schools. Each participating school works with a site coordinator who provides a wealth of information about the program, activity ideas and resources.
Carrie Harvilla, Site Coordinator Lead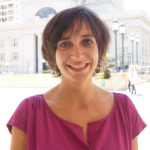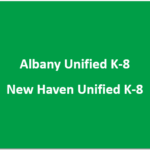 Carrie leads our team of school site coordinators and also is a site coordinator herself. She works to ensure families throughout Alameda County have access to all they need to walk, bike, carpool and take transit to schools. She is particularly interested in creative arts projects that build relationships as a means to use culture to influence behavior change. Carrie coordinates all K-8 schools in the Albany Unified School District and the New Haven Unified School District. Contact Carrie at charvilla@alamedacountysr2s.org.
---
Jeanette Cooper, Site Coordinator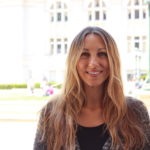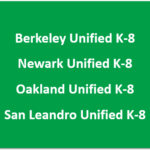 Jeannette enjoys working with communities at the grassroots level to encourage safe, fun and healthy behavior that is also environmentally-friendly. With a background in environmental and social justice education and youth development, Jeannette brings years of experience working in diverse school settings to K-8 schools in the Berkeley Unified School District, Newark Unified School District, Oakland Unified School District and San Leandro Unified School District. Contact Jeannette at jcooper@alamedacountysr2s.org.
---
Darrell Davis, Site Coordinator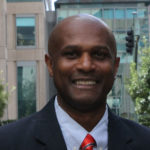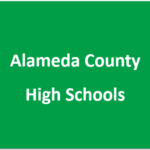 As a former high school and college athlete, Darrell understands the benefits of physical activity and works feverishly to educate and support schools, students, teachers, parents and community partners with SR2S programming and events. Darrell works with all high schools in Alameda County. He supports high schools as far north as Albany Unified School District, south to Fremont Unified School District and every high school in between. Contact Darrell at ddavis@alamedacountysr2s.org.
---
Jennifer Holmes-Ledet, Site Coordinator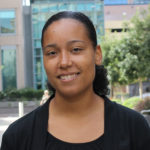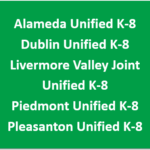 With a background in education and health promotion, Jennifer loves to see the many benefits of using active and shared transportation to get to school. She is our site coordinator for all K-8 schools in the Alameda Unified School District, Dublin Unified School District, Livermore Valley Joint Unified School District, Piedmont Unified School District and Pleasanton Unified School District. Contact Jennifer at jledet@alamedacountysr2s.org.
---
Stephanie Jim, Site Coordinator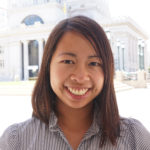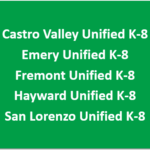 Stephanie hopes to not only encourage healthy and safe travel behaviors, but she also works to foster a sense of community engagement through her work. She is always excited to bring her passion to the communities she works in. Stephanie supports all K-8 schools in the Castro Valley Unified School District, Emery Unified School District, Fremont Unified School District, Hayward Unified School District and San Lorenzo Unified School District. Contact Stephanie at sjim@alamedacountysr2s.org.
Educators
Our team of educators work arduously to empower students to travel to school safely. Through a range of classes, activities, shows and hands-on training students learn behaviors for safe walking, biking, carpooling or taking transit to school.
Pat Hines, Pedestrian Safety Education Lead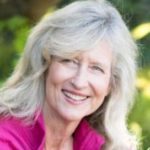 Pat leads a team of pedestrian safety educators who travel the county teaching all grade level students safe pedestrian behaviors via pedestrian rodeos — a simulated street setting called Safe Moves City. SR2S partners with Safe Moves to deliver pedestrian safety education to Alameda County schools. Contact Pat at ped.ed@alamedacountysr2s.org or schedule your school's pedestrian rodeo today.
---
Loke Davis, Bicycle Safety Education Lead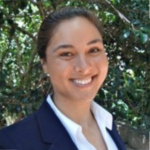 SR2S partners with Cycles of Change to deliver bicycle safety education to schools in Alameda County. Loke and her team of bike safety educators deliver bicycle rodeos to elementary and middle schools and the Drive Your Bike education curriculum to middle and high schools in Alameda County. Schedule your own bicycle rodeo or Drive Your Bike program, or contact Loke at bike.ed@alamedacountysr2s.org for more information.
---
Nina Meehan, Walk & Roll Assemblies Lead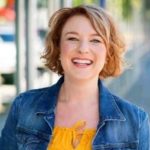 SR2S partnered with Bay Area Children's Theater to develop a couple of school assembly programs that teach students walking, bicycling and transit safety. Now, Nina and her team of actors visit schools throughout Alameda County to deliver Rock the Block: A Walk & Roll Musical to elementary schools and Step Up Crew: A Street Smart Concert to middle schools. Contact Nina at assembly@alamedacountysr2s.org or book your school's assembly today.
---
Tommy Bensko, Alameda County BikeMobile Lead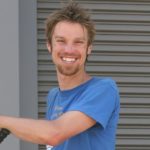 Tommy and his team of bike mechanics and educators travel in the Alameda County BikeMobile — a mobile bike repair shop — to repair bicycles and teach children basic bike mechanics free of charge. The BikeMobile visits schools and community events throughout the county. SR2S partners with Local Motion to deliver free bike repair services. Contact Tommy at tbensko@alamedacountysr2s.org or request a visit from the BikeMobile today.
---
Courtney Wood, School Safety Assessments Lead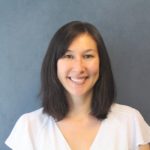 Courtney of Alta Planning + Design, a SR2S partner, leads our school safety assessment and evaluation efforts. Contact Courtney at courtneywood@alamedacountysr2s.org for more information or request a safety assessment for your school.