Our Mission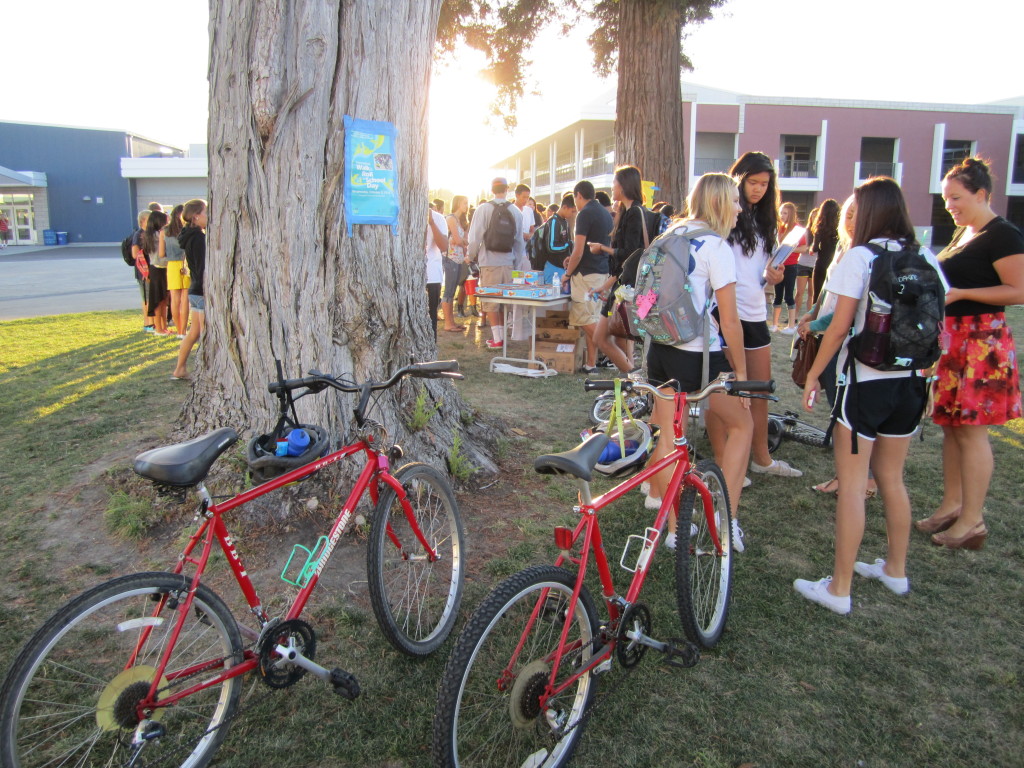 "Healthy Kids, Safer Streets, Strong Communities" is the Alameda County Safe Routes to Schools (SR2S) program's mission. The program works in schools across Alameda County to develop walk- and bike-to school programs that make sense for their communities.
We teach kids the basics of walking and biking safely.
We make walking and biking to school fun with special events.
We help communities identify traffic investments to make their communities safer.
Equity
We consciously plan and operate the Alameda County Safe Routes to Schools Program with equity in mind. We are committed to creating encouraging and safe environments for all students to walk and roll to school, and we understand that many underserved communities—including communities of color and low-income and indigenous communities, along with recent immigrants or people with disabilities—are more likely to live in places with fast-moving cars, poor pedestrian and bicycle infrastructure, and threats from crime and violence that would discourage walking or bicycling. We also know and acknowledge that the benefits of walking and bicycling, such as increased physical activity, cleaner air, and reduced transportation costs, can directly address the inequities that underserved communities often feel.
Striving toward equity guides us in selecting which schools get what services, how services are designed, and how staff approach each encouragement, enforcement, education, and engineering efforts. We also use our evaluation work to understand whether our program is helping to reduce disparities within the community, and in places where we find that it is not, we adjust the program to better meet the community's needs.
If you're interested in learning more about how the broader Safe Routes to Schools movement is working to improve equitable outcomes across the country, check out the following resources from the Safe Routes to School National Partnership:
At the intersection of Active Transportation and Equity
Overcoming Obstacles in Low-Income Communities
Putting Safety First
Student safety is every parent's first priority. Everything we do at the Alameda County Safe Routes to Schools program starts with safety. This includes safety when walking, biking, rolling, or driving. This also includes safety for elementary, middle, and high school students as well as for parents and members of the community.
Creating Healthier Kids and Communities
We find ways to get kids moving that fit into families' busy schedules. Walking and biking isn't just fun, it's also good for your brain; studies show active kids do better in school. When kids walk or bike to school, they're able to pay attention, learn more, and do better in class.
Walking and biking also creates healthier, stronger communities. Walking to school together is a chance to meet your children's friends and their parents, get to know your neighborhood, and teach your kids how to be street smart and safe. Sharing the responsibility of getting our children to school is a great way to build stronger communities and save time for us all.
Improving Road Infrastructure
We work to make the streets around our schools safer for students and other road users. We conduct "walk audits" that bring together parents, city or county planners and engineers, neighbors, traffic safety officers and elected officials to better understand how changes to the streets around a school can make them safer. We also work with local police and Public Works Departments to ensure that traffic laws are enforced and needed improvements are made.